Nigeria Needs Multiple Electricity Markets – Creating Them Is a Shared Responsibility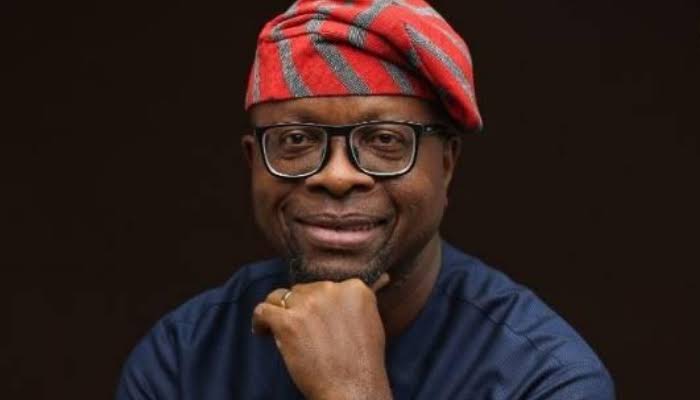 On Friday, 17th March, Mr. President assented to the constitutional amendment
made to Paragraph 14, Part II, Second Schedule to the 1999 Constitution. Given
the national focus on the recent elections and the general misunderstanding of
how Nigeria's electricity is structured, regulated and operated, Nigerians,
especially proponents of "fiscal federalism" and "restructuring", will be forgiven
for not recognising this watershed moment and its far-reaching implications.
So, first, what was amended? The enactment of laws for the electricity sector
has been a concurrent legislative responsibility for the past 44 years since the
promulgation of the 1979 Constitution. Paragraph 13 of the 1979 Concurrent
Legislative List provided, amongst other things, that the National Assembly
(Federal) may make laws for the Federation with respect to "the generation and
transmission of electricity in or to any part of the Federation and from one State
to another State…" Paragraph 14 went on to provide that a House of Assembly
(State) may make laws for the State with respect to "the generation,
transmission and distribution of electricity within that State."

In plain words, the 1979 Constitution empowered States to enact laws to create
electricity markets within their territories. Practically, however, this was just 7
years after the nationalisation of the sector in 1972 by the Federal Military
Government with the establishment of NEPA to take over the assets and
operations of the both the Electricity Corporation of Nigeria (ECN) that operated
in the South and the Niger Dams Authority, which owned and operated the
Kainji hydroelectric dam in Northern Nigeria. Emerging from 13 years of unitary
military rule; with almost the entire electricity sector workforce being federal
employees (except for a few States like the old Kano and Mid-West States that
had Rural Electrification Boards, REBs) and no private sector experience
whatsoever; with the banking sector having no project finance capability at the
time; and with the private sector itself still very much fledgling, it is no surprise
that none of the 19 States at the time bothered to take up the idea of creating
electricity markets in their territories. At best they copied the examples of the
Kano and Mid-West State REBs and concentrated on locating small oil-fired
generators and low voltage reticulation in a number of towns and villages in
their territories.
This was the situation when the 1999 Constitution was enacted, based literally
on its 1979 predecessor. So much so that its Paragraphs 13 and 14, Part II,
Second Schedule, are the same as in 1979, but with a single curious
modification. Paragraph 14(b), 1999 read: "A House of Assembly may make laws
for the State with respect to: "the generation, transmission and distribution of
electricity to areas not covered by a national grid system within that State…"
Since there had never been any ambiguity in the simple wording of the 1979
concurrent powers or controversy over their interpretation, one must conclude
that the introduction of the of the phrase "areas not covered by a national grid
system" into the 1999 Constitution, and the obvious ambiguity or uncertainty
raised by the definition of the phrase, was designed for some perverse reason
to deter the evolution of State electricity markets.
The constitutional amendment recently assented to by Mr. President was to
delete the word "not" from paragraph 14(b) so that it now reads that States may
make laws for the generation, transmission and distribution of electricity "to
areas covered by a national grid system". In other words, however you wish to
define it, this is a reversion to the 1979 situation that empowered States to make
electricity laws for their respective territories. This amendment has a liberating
effect because the only way to secure a favourable interpretation of the
previous version of para. 14(b) was for a State to sue the Federal Government
in the Supreme Court and argue persuasively that "areas not covered by a
national grid system" effectively means the entire territory of the State. With
this constitutional amendment the need for adversarial contention is removed.
Unfortunately, the far-reaching value of this amendment is in danger of being
lost. It has been widely reported, even by The Presidency itself, that the
amendment "allows" States to engage in the generation, transmission and
distribution of electricity. Indeed, in an article that exemplifies the widespread
total misunderstanding of the nature of this constitutional amendment, a wellknown
national daily said categorically that the Lagos Enron
Barge project was frustrated because Lagos State "did not have constitutional
backing as electricity generation, transmission and distribution were on the
exclusive (legislative) list." In fact, the Enron/AES Barge IPP promoted by Lagos
State in 1999 ran for the full term of its power purchase agreement with NEPA
and its successors, PHCN and NBET. It also did not have a single share held by
LASG and was 100% privately-owned and operated. The actual reason why it
could not expand and did not continue in operation beyond its initial 15-year
term is the incipient controversy over the question whether Lagos State,
deficient as it was, and still is, in quality and quantity of supply from the national
grid, could be considered as an "area not covered by the national grid" under
para. 14(b), Concurrent Legislative List, such that it could set up by State law its
own State electricity market with private sector-owned and operated
generation and distribution players regulated by a Lagos State electricity
regulator.
The erroneous view continues to be widely held, even amongst lawyers, that
electricity is an exclusive matter reserved to the federal government. This is why
it is very easy to give the wrong impression that the States never had this power
before and that a benevolent federal government has now magnanimously
permitted States into the electricity arena so that State Governments can enter
the electricity business themselves. Proponents of this view forget that Nigeria's
State Governments, weighed down by =N=4.3trn of domestic debt and $4.6bn
of external debt, cannot consider, speak less of undertake, going into
commercial electricity operations. In fact, what the amendment has done is to
clarify the States' unfettered power to make policies and laws that establish,
regulate and promote electricity markets into which investments by private
sector players can be made. This, in itself, is a major development with huge
potential to recreate Nigeria.
Speaking of "markets", this constitutional amendment highlights a fundamental
issue that explains why reliable universal electricity access still eludes Nigeria.
Simply put, Nigeria still does not have an electricity market anywhere in the
country. We do have an electricity sector but not an electricity market or
markets. The distinction is not merely semantic. An "electricity market" is set up
and run based on contracts and rules of trade established by suppliers, buyers,
transporters and traders; with the operation of its contracts and rules overseen
by a single, identifiable regulator; and disputes between market participants
resolved either by an independent dispute resolution body or by the courts of
law. An "electricity sector", on the other hand, is one in which market
participants are set up and/or dominated by governments, driven by politically
determined interests and not, as markets are, by the interplay of engineering,
technological innovation, economics, law and finance. In Nigeria, electricity is
delivered to customers by the latter, and not the former, method. This has been
the case since the Electricity Corporation of Nigeria was formed in 1951, despite
a massive reform effort started in 2000 that produced the National Electric
Power Policy, 2001 and the Electric Power Sector Reform Act (EPSRA), 2005.
The preference by successive Nigerian governments (both federal and State) to
make politically-driven interventions in the electricity sector (recall that dubious
but perennial campaign slogan: "we will give you light"), in consequence of
which they constantly deliver sub-optimal, sometimes even perverse,
outcomes; particularly because governments, which should be policymakers
and regulators, are too eager to remain or become market participants; is the
reason why Nigeria's electricity sector has seen a lot of public funds poured into
it but has achieved today only approximately 4.4GW/110GWh per day to be
shared amongst Nigeria's acclaimed 200m people. On a per capita basis, this is
approx. 220watts/5.3kWh per capita per day, barely enough to run a fan and a
few light bulbs for each Nigerian.
The Nigerian electricity sector is unlikely to evolve into being a market where a
product is made, delivered and paid for as contracted, for as long as TCN remains
a 100% FG-owned and operated company; for as long as the FG seeks to own
and control the independent system operator; and for as long as the FG owns
40% of each Disco. In other words, for as long the federal government alone
dominates the entire sector and continues trying to be all things all at once –
policy maker, regulator and dominant owner and operator – in the sector, we
are unlikely to see the electricity sector evolve into an electricity market capable
of delivering reliable supply and universal electricity access to the citizenry.
At least that was the case until a few States, particularly Lagos, Edo and Kaduna,
started to recognise in 2020 that electricity delivery is a shared responsibility
between the federal and State Government; and sought to establish policy and
legal frameworks that would actualise this recognition. This recognition and the
forward-looking steps taken by these States is what has now been given huge
momentum by this constitutional amendment, which highlights this shared
responsibility and the reality that there are actually two types of electricity
markets in Nigeria. The first type, defined by Paragraph 13(a), Concurrent
Legislative List, is the national wholesale market that ought to be constituted by
generation and transmission sector players respectively. Generation sector
players are the various thermal and hydro Gencos, whose output is delivered to
buyers across State borders. The transmission sector players include the
transmission service provider, TSP, which builds and maintains high voltage
(330kV and 132kV) transmission networks comprising lines, towers and
substations to convey energy from suppliers (the Gencos) to buyers.
The national wholesale market includes the Nigerian System Operator
(commonly known as SO), which is to the wholesale electricity market what the
Nigeria Inter-Bank Settlement System (NIBSS) is to the commercial banking
sector. SO manages the flow of energy across the transmission system from
suppliers to buyers (Discos and eligible customers). A 4th player in this wholesale
electricity market is the Nigerian Bulk Electricity Trading Company (NBET), a
special purpose entity created by the FGN as a financial intermediary to act for
a time to insulate the Gencos from the lack of creditworthiness that has
historically afflicted the Discos, pending that time when the privatised Discos
have been restored to solvency and creditworthiness and would be able to
contract directly with the Gencos.
TSP and SO are currently harboured as Divisions under TCN, which holds their
two separate licenses issued by the Nigerian Electricity Regulatory Commission
(NERC). The Electric Power Sector Reform Act (EPSRA), 2005, however, provides
for the separation and creation of the Independent System Operator out of TCN
as a separate corporate entity, which has not happened yet…purely for political
reasons. The single characteristic of this national wholesale market is that it
does not deal with electricity distribution, but rather, as provided by Paragraph
13(a), Concurrent Legislative List, it focuses solely on bulk electricity generated
and then transported across State borders.
From a regulatory standpoint, the primary concerns of this federal wholesale
market would be to have a tariff methodology that encourages generation
entities to build their plant at the most commercially viable nodes in the most
efficient manner possible; and to ensure that the engineering interconnections,
with and amongst States or groups of States or within the ECOWAS sub-region,
are coordinated and established on commercial and technical terms that
insulate the federal market from revenue shortfalls and technical mishaps of any
kind while assuring secure, reliable supply to offtakers from the various
grids/systems to final customers.
The other type of electricity market is the State electricity market, which it is the
responsibility of States to establish via laws made by their Houses of Assembly.
These are distribution markets and the 1999 Constitution makes clear that
electricity distribution is the exclusive preserve of the States. Yet, the reality is
that at least since 1979, the Federal Government has taken on default powers
and operated alone as policy- and law-maker, owner, operator and regulator of
electricity distribution in Nigeria. While this may have been unwittingly
condoned by States that in many cases did not appreciate the extent of States
rights, it is now clear that, after 70 years of central, unitary control that has
managed to deliver a paltry average 4.4GW/110GWh daily to 200m citizens, and
as States themselves have matured and become more self-aware, Nigeria needs
to redesign its electricity sector so as to finally enable the release of our great
potential to satisfy both national and sub-continental electricity demand. What
has long been obvious from commercial and engineering points of view has
finally been given constitutional recognition via the amendment assented to by
Mr. President.
There are 12 licensed electricity distribution companies (Discos) in Nigeria. 9
cover groups of States. 2 are set up in Lagos State. The 12th
, and probably the least-known, is Aba Disco, which unlike the other 11, is focused
on a single city, Aba, Abia State, and its environs. These latter 3 Discos believe the
dubious conventional wisdom driven over the past 50 years by successive central/federal
governments and accepted meekly by the States until very recently, that
individual States cannot be served by single, speak less of multiple, distribution
entities. This peculiar shape of Nigeria's electricity distribution sector has a
history. In 2006, following the enactment of the EPSRA and the unbundling of
the defunct NEPA as mandated by the Act, it was thought expedient and
minimally disruptive to create corporate entities based on the boundaries of the
NEPA's Distribution and Marketing Zones.
So, NEPA's 10 distribution zones became 11 Discos, with the exception of Lagos
Zone that became two Discos in Lagos State. The 12th Disco, Aba Electricity
Distribution Company, was incorporated in anticipation of the possibility that
Geometric Aba Power which had taken a lease of the assets of the Aba/Osisioma
Districts under Enugu Zone, would exercise its contractual right of first refusal
to buy the two Districts whenever electricity privatisation occured. This is the
simple expediency that led us to having 12 Discos today. There is no commercial
or technical/engineering justification for continuing to run Nigeria's electricity
distribution on this central control conventional wisdom inherited from the
monolithic NEPA era.
In the 17 years since the unbundling of NEPA into 18 successor companies
followed by their corporatisation and acclaimed privatisation, Nigeria's
distribution sector has continued to operate pretty much like NEPA 2.0 – with
largely the same staff at mid- and lower-level, the same sub-optimal business
practices and lack of innovation, the same assets with barely-beyond-nominaltechnological evolution or volumetric growth and the same mindset that customers are more a nuisance than anything else. Following privatisation in
November 2013, there was significant growth from average 2,500MW/60GWh traded daily to an average 3,500MW/84GWh daily delivered by the grid to the 11 Discos by May 2015. For the next 5 – 6 years, for various reasons that should be examined elsewhere, growth was more or less flat. Then from Q2, 2021, we
witnessed incremental but steady growth to the average 4.4GW/110 GWh seen today. This incremental upward trend, however, looking at daily performance reports, is actually negative if we consider that energy supplied by the grid per
capita has not kept pace with population growth, as ought to be the case.
Given what is known about the correlation between energy supply and socioeconomic development, Nigeria cannot expect the consistent Asia-style GDP growth and uptick in our human development index if we continue to allow
reliable energy supply and universal access to be elusive. Electricity distribution is commercially and technically about serving the customer at retail level, meaning that by definition it cannot be efficiently operated or regulated
centrally or even regionally. It is therefore an aberration that we continue to
operate Discos that cover multiple States in a unitary, centrally-controlled
manner that is ponderous, unresponsive, almost completely impervious to
customer needs and therefore incapable of delivering any form of reliable,
universal access across the country. This became very clear to me while I served
as NERC's Commissioner for Market Competition & Rates from December 2010
to March 2015 and was driven home very directly when I went on to serve as
NERC's Commissioner for Consumer Affairs in April – May 2015, leading a team
of just 11 people to deal with the consumer issues and analyse the behaviour of
over 10m electricity customers across the country. A thankless and foolhardy
task indeed because the ability to enforce any regulations made as a result of
observed behaviour would always be almost impossible to enforce. It is still
pretty much the same with NERC today.
With the benefit of experience and hindsight, one can therefore propose that
reliable universal access to electricity, which we may define as the delivery of
energy to customers who wish to be connected when they want it, where they
want it and in the desired quantity, is likely to be unavailable to Nigerians unless
there is a rethink of Nigeria's electricity sector design and a radical departure
from the policies, laws and methods of the past. The constitutional amendment
to paragraph 14(b), Concurrent legislative List, recently assented to by the
President, offers the opportunity for this rethink. It does not take an active imagination or genius brain to recognise that the sum of each potential
individual State electricity markets is greater than the total sum of the whole
that is today's Abuja-controlled national electricity sector. Thankfully, even
before the constitutional amendment took effect, Edo, Kaduna and Lagos States
and, very recently, Anambra State, had all embarked on institutional reform of
the electricity sectors in their States, with a view to enabling the creation of
electricity marketsto serve their residents. In addition, the 19 States of Northern
Nigeria have taken joint action to drive the establishment of solar-powered
minigrids in their States. With the calibre of Governors elected in other States
like Abia, Enugu and Cross River States, it is certain that more States will examine
the prospects of State electricity markets and embark on the reform path
opened to them by this constitutional amendment.
Lagos State's socio-economic activity, for example, is powered not by the grossly
inadequate plus-minus 900MW delivered daily by the national grid to Eko and
Ikeja Discos. Rather, Lagos State, particularly its industrial and commercial
activity, is driven by the approx. 20GW of diesel-, PMS- and CNG-powered
generators and solar home systems located inside the State to meet current
actual demand that I estimate at no less than 7GW. Latent demand for the State
alone is probably in the order of 15GW -20GW, perhaps 40GW – 50GW for the
entire country. The difference between the cost of fuelling and maintaining
Lagos State's estimated 20GW baseload generator capacity (approx. =N=180-
=N=200/kWh) that runs for no less than 12-15 hours daily and the cost of paying
for the today's 7GW even at the highest cost-reflective tariff possible today
(approx. =N=80-=N=85/kWh), if it were delivered 24/7 by a State electricity
market, will provide a good idea of how much Lagosians are paying in excess of
efficient costs, for keeping their lights on.
My rough calculations indicate approx. =N=1.14trn per annum in 2022 was
literally burnt by Lagos residents in providing their own electricity, not to
mention the lost accretion to State GDP and improvement in human
development indices that would have come from having a dedicated State
electricity market. Assuming Lagos returns half the revenues generated daily in
Nigeria's electricity sector, we can safely say that the rest of Nigeria burnt a
similar amount of money on self-generation in 2022. This excludes the capital
cost of new gen sets during the year, not to mention losses in health, the
environment, domestic and foreign investments, etc. These are the calculations
that we all should be making that would compel an urgent re-think of the
structure of Nigeria's electricity sector and its constituent parts.
Nigeria needs a comprehensive collective re-write of the National Electric Power
Policy, 2001 and the Electric Power Sector Reform Act, 2005. This is necessary
not merely because it is long overdue or to pay lip service to the idea of State
markets but also because the time has come to explicitly acknowledge that the
FGN has no business simultaneously regulating and operating in the distribution
sub-sector. We also need to work out how to manage, in an institutionally organised manner, the transition that will have to happen over a relatively short time from a monolithic, FGN-driven national electricity sector to a national
sector that is structured into a federal-regulated wholesale market, a number of
fledgling State markets and a third group of States that prefer to continue to
allow the FG to regulate the distribution sector on their behalf for the time
being. The bottom line is to recognise that the restructuring of NEPA, enshrined
in the enactment of the EPSRA, 2005, has not reached its logical conclusion and
has not achieved its stated policy goals.
To call a spade what it really is, electricity distribution companies in large,
federal jurisdictions, that cover groups of States are an aberration. A
transmission company that has not decentralised into regional transmission
entities is a national security risk. A system operator that is owned and singularly
controlled not by market participantsthemselves but by an overreaching federal
government will only encourage misappropriation of market revenues and
continued bad market practices. States in a federal system that have not taken
responsibility for designing electricity markets that suit them are unwittingly
retarding their development. A Ministry of Power that sees itself not as a policy
enabler but more as some kind of group holding company head office that
expects every entity in the sector, including the regulator, to be subservient to
and take instructions from it, exemplifies the abnormality that has bedevilled
Nigeria's electricity sector.
All these features of Nigeria's electricity sector, considered together, are a major
reason why our country has consistently underperformed its potential and
disappointed many who have expected high achievement from us during the
past 50-plus years. The lack of real growth that Nigeria's electricity sector has
experienced during the past 9 years-plus since privatisation in November 2013
is proof positive of the consistent, long-running failure of centrally-driven
electricity policy and regulation. The recent amendment to the 1999
Constitution is surely no silver bullet to solve all our problems in one fell swoop.
Rather, it is a welcome and long overdue development that encourages a change in our policy perspectives and mindsets. It should enable the creation of federal
and State electricity markets that bring Nigeria much closer to achieving reliable
electricity supply and universal electricity access across the country.